Hey people im back
Hey all,

The past few weeks I was not too busy. I was not studying. I was not doing my animation. I was not doing my homework.
AND I DIDNT BLOG!
Why why why! So what was I doing!
Slacking. Simple as that. At the same time, I took a little break from all the blogging and earning money online thing. And guess what...
My readership fell. It is all expected.
Nevertheless, I took the oppurtunity to think about my blog, the design and all. It is really hurtful when every other person said that my blog is messy, looks like an adware site. Hey all human have feelings!
So I was bloghopping whenever I am free to look around for some inspiration.
In a moment of folly, I reformatted my com -.- . All in a desperate attempt to install Windows Vista Ultimate (which I eventually uninstalled), for a Game called Granada Espada(which I quit in less than a week).
I found back my photoshop CS, but right now I have a better option. CS3 Extended (BIG GRIN). It is universal, laymen terms: it will run faster on my mac.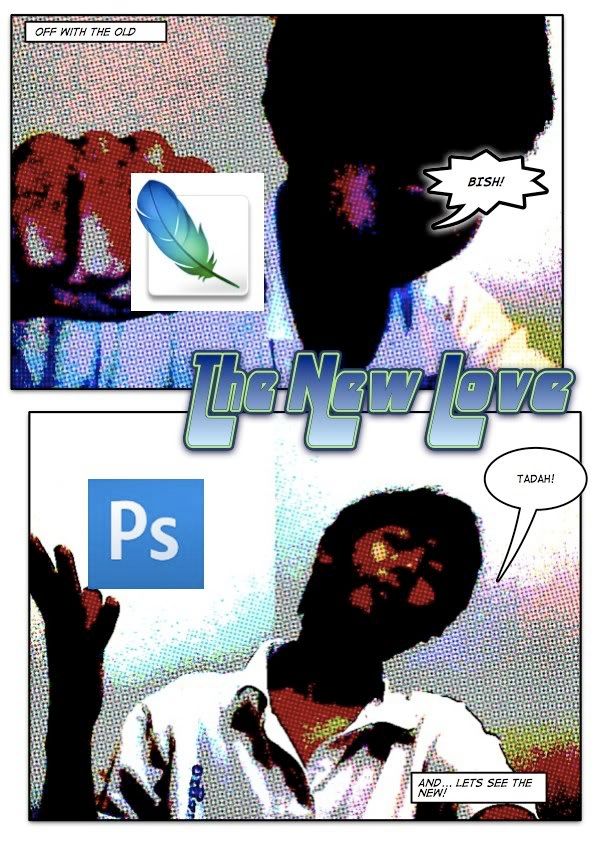 This is made with ComicLife, not photoshop
.
The simplistic logo now lies happily on my dock, along with Dreamweaver, Flash, InDesign, Illustrator CS3. Now I am equipped with better tools to blog better!